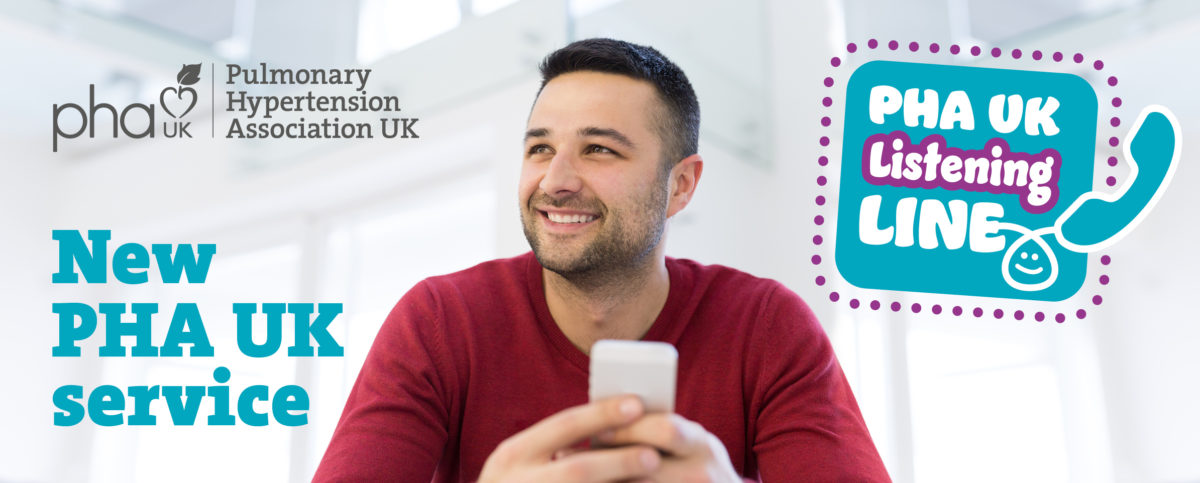 Helping people affected by PH through difficult times
The PHA UK has launched a new listening service for patients and their friends or family who need someone to talk to.
Download this information as a PDF here
Listening Line provides:
Dedicated 45-minute weekly phone calls with PHA UK team member Paul Sephton, a former specialist PH nurse with 15 years' experience of supporting people
A chance to talk through worries, concerns or emotional difficulties with someone impartial and discrete
Signposting to further support if required
Please note this is not a counselling or therapy service. Sessions are offered in blocks of six weeks.
The service is primarily for discussing emotional or mental challenges, but PH symptoms and treatment issues may be discussed at Paul's discretion. It will be made clear that any advice given does not replace the advice from specialist centres.
Referrals are currently being accepted from specialist services only. We will be promoting directly to membership and accepting self-referrals soon.
Anyone affected by PH under these services (including loved ones) is eligible for Listening Line support. PHA UK membership is not required.
If you have any questions about this service, please email listeningline@phauk.org or call 01709 761450
To make a referral, email listeningline@phauk.org with the service user's name and contact details, plus any other information you feel we should know, and we will contact them directly to make an appointment.
*Nothing discussed during the calls will be shared without the express permission of the service user. The only exception is where we may have concerns about someone's safety.
Pictured: Paul Sephton of the PHA UK