PH Diagnosis and Management Online course

Developed by the Pulmonary Hypertension Association (PHA UK) www.paheducation.co.uk
"This course gave me a far greater understanding of PH and in turn I now have much more confidence when dealing with PH patients and their families"

– Katie, nurse, Birmingham
About the programme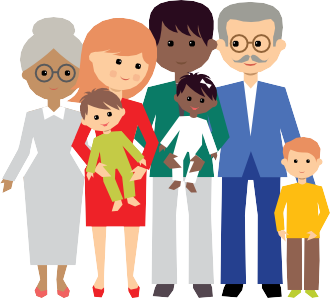 Designed for GPs, doctors, nurses and healthcare workers across all disciplines, Pulmonary Hypertension Diagnosis and Management aims to educate and raise awareness of the issues surrounding the management of patients in the UK. It has been developed by the Pulmonary Hypertension Association UK (PHA UK) and is run in collaboration with Edge Hill University.
The key objectives of the programme are to:
Develop your understanding of the different types of PH and its associated conditions
Improve your ability to facilitate early and correct diagnosis of PH Improve the overall treatment and management of PH
Increase your awareness of the issues facing patients with PH
There are approximately 2000 patients with undiagnosed PH in the UK, and completion of this programme should make it easier to recognise the signs and symptoms of the condition. You should also feel more confident in supporting PH patients and their families, with knowledge of treatments and side effects and an understanding of the issues they face in day-to-day life.
This flexible e-learning resource incorporates text, video and interactive tools to develop knowledge and skills. It can be self-managed with online assessments.
The programme consists of one module, divided into four sections:

---
What's in it for me?
The course can be taken as part of personal career development and gains a certificate on completion. Or, it can be studied as a module worth 20 points as part of a degree or masters course. The PHA UK worked with Edge Hill University for this accreditation.
Personal development
For Nurses Revalidation process: There will be no formal assignments to complete, and you will receive a certificate upon completion. You have 15 weeks in which to complete this part of the course, after this your password will expire. If you wish to continue the course after this, please contact office@phauk.org
Degree qualifications
The course can be used to gain 20 academic credits towards a degree or Master's degree. In order to gain these through Edge Hill University, you will need to complete the full course in 15 weeks, consisting of approximately 200 hours of learning (online and offline).
To complete the module as part of a degree you will be required to submit a 3000-word assignment to Edge Hill University for your final assessment, which demonstrates how you've applied the knowledge learned from the programme to clinical practice situations.
All four of the online modules must be completed prior to commencing the degree or masters study. To complete the module as part of a Master's degree, you will be required to submit a 4000-word assignment demonstrating how this knowledge could be used to improve an aspect of healthcare provision relevant to PH, or improve the diagnosis and management of PH.
You will be assigned a personal course tutor at Edge Hill University once you have registered for the programme. It is recommended that the course will take 15 weeks, which includes provision for writing your assignment.
---
How much does it cost?
£595 To complete the programme as part of a degree or Master's degree
£395 To complete the programme as part of your Continued Personal Development.
Free places, funded by bursaries, are available. Please contact us on 01709 761 450 to discuss eligibility.
When can I take the course?
The online modules can be commenced at any time during the year.
The degree/masters modules can be commenced on the 1st February or 1st September.
Applications should be submitted to Edgehill University in January and August.
---
How do I find out more?
If you're interested in completing the course, please contact the PHA UK office on 01709 761 450 or email office@phauk.org
We'll be happy to answer any questions about the course, including eligibility for bursaries.
---